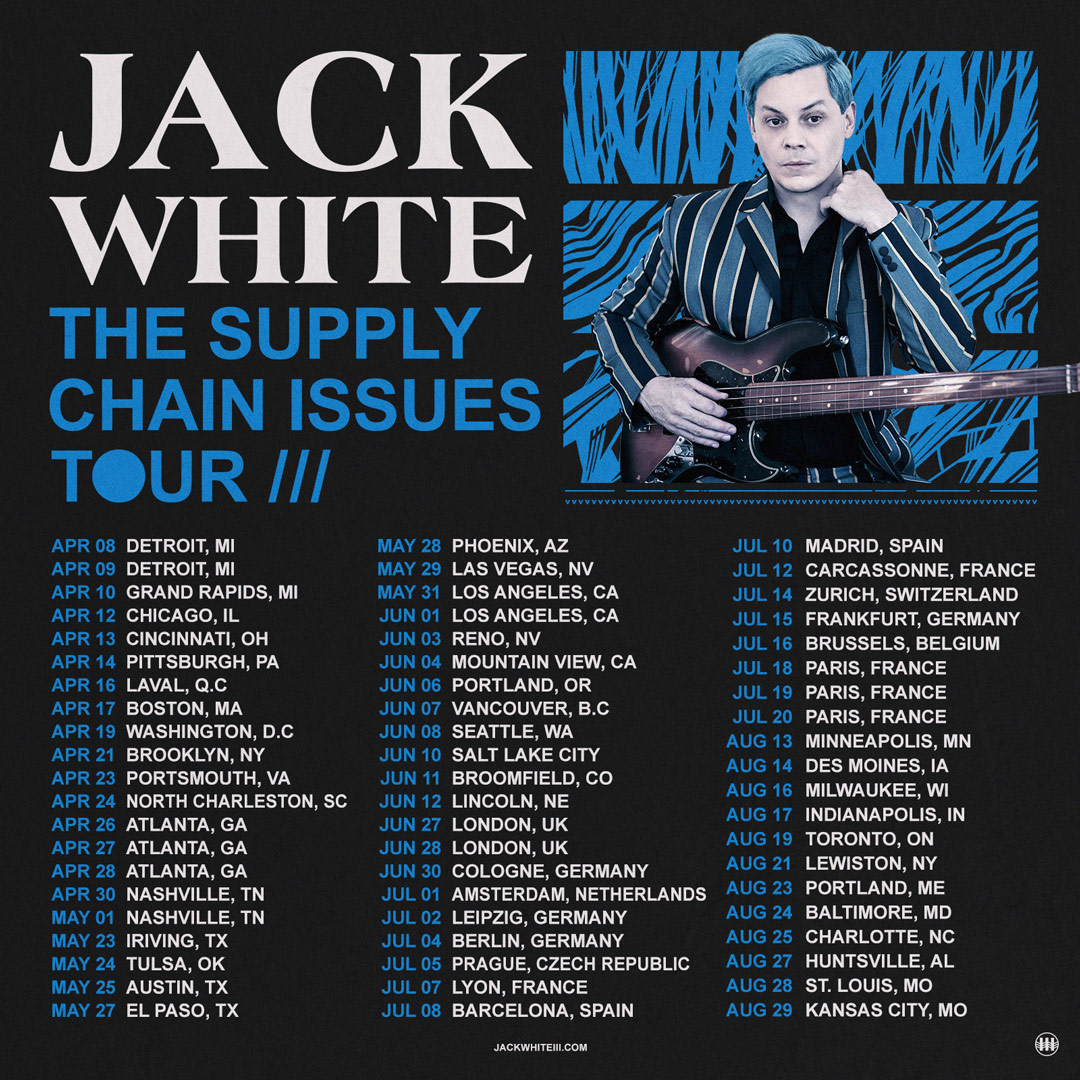 Jack White has added three new shows to The Supply Chain Issues Tour and announced additional support for the Minneapolis, Lewiston, and New York City dates. The Supply Chain issues tours hits Lincoln, NE at Pinewood Bowl Amphitheatre on June 12 with special guests Delvon Lamarr Organ Trio,  Prague, Czech Republic at Forum Karlin with Doctor Victor on July 5, and Des Moines, IA at Val Air Ballroom on August 14 with Ezra Furman.  Tickets for Des Moines, Lincoln and Prague are on-sale Friday, April 8.  As for support, Be Your Own Pet joins Jack White in NYC, Starcrawler in Minneapolis, and Cherry Glazerr in Lewiston.  For more info on pre-sales for all shows, visit www.jackwhiteiii.com/tour-dates.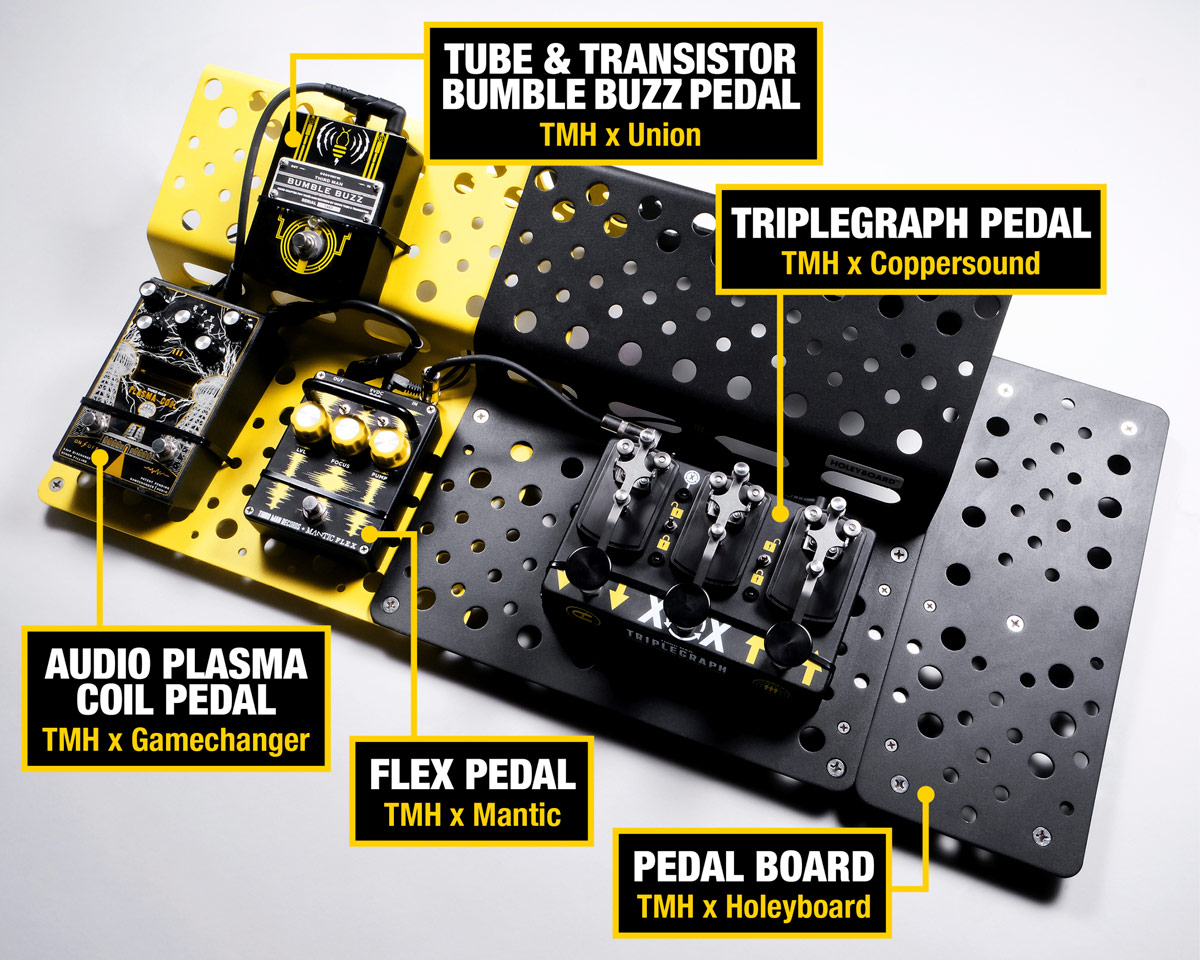 Fans can pre-save FEAR OF THE DAWN before April 7 at 11:59pm ET for a chance to win a Third Man Hardware pedal board.  Assembled on Third Man Hardware's Holeyboard Pedal Board, the board features a Mantic Flex pedal, Triplegraph pedal, Bumble Buzz pedal and Plasma Coil pedal. Pre-save at www.jackwhiteiii.com/fear-of-the-dawn-contest and don't miss out!
For exclusive content and real-time updates of all things Jack White, text 615-813-4930 today!  Stay ahead of the pack and gain access to tour and album-related info with the Jack White text line.